As one of Hollywood's most versatile and respected actors, Tom Hanks never ceases to amaze both fans and critics with his wide range of film roles. However, not everyone may be aware that Hanks went through an astounding physical transformation to convincingly portray a baseball player well past his prime.
In this article, we will delve into Tom Hanks' journey gaining weight for his role in the highly successful $132 million movie, A League of Their Own, and discuss the admirable commitment he has shown throughout his career.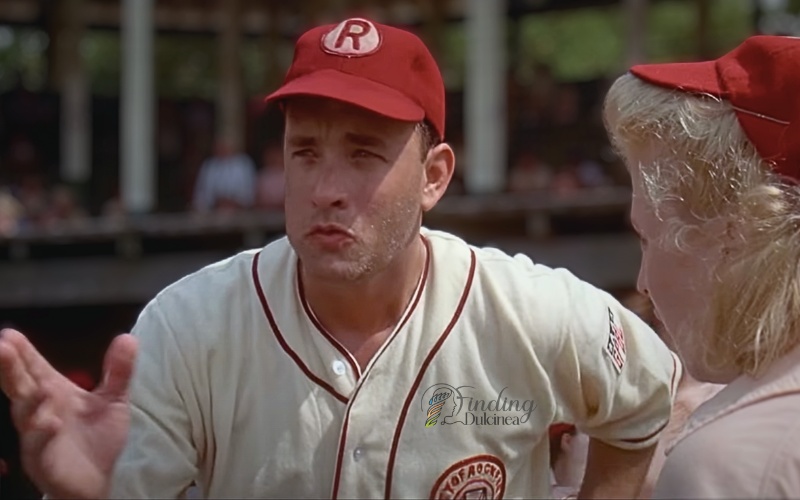 Tipping the Scales: How Tom Hanks Gained Weight for His Role
Contrary to popular belief, preparing for a film role is not just about building character and memorizing lines. As in the case of A League of Their Own – where Tom Hank's character demanded a significant change in physical appearance – actors often have to put their body through extreme transformations.
Having been guided by Penny Marshall, the film's director, who encouraged him to gain 30 lbs, Hanks adopted a daily ritual focusing on one particular food during filming – ice cream.
As a result, he was able to convincingly portray Jimmy Dugan – an overweight former professional baseball player tasked with coaching an all-female team during World War II.
Favorite Film Experiences: The Joy Behind A League of Their Own
During an interview on The Bill Simmons Podcast, Tom Hanks recounted that working on A League of Their Own truly resonated with him and became one of his favorite experiences in the film industry, amidst other notable films such as Cast Away and Cloud Atlas.
His joy during filming has left a lasting impact on audiences over the years, as well as contributing to the movie's success, grossing $132 million at the box office.
Tom Hanks' enthusiasm for embodying his role in A League of Their Own is evident not only in his preparation for the character but also through the subtle nuances of his performance on-screen.
The Subtlety of Tom Hanks' Method Acting
Though Tom Hanks may not engage in extreme forms of method acting like some other actors, he consistently demonstrates a deep dedication to understanding and immersing himself in his roles.
Hanks is well-known for conducting extensive research into the characters he portrays, studying their behaviors, mannerisms, and speech patterns closely to ensure authenticity. Coupled with his ability to foster genuine connections with co-stars and crew members on set, this meticulous approach allows him to create memorable characters that captivate viewers time and time again.
By prioritizing authentic portrayals through both physical transformations and character-building exercises, Tom Hanks has established himself as a master of subtle method acting. His unwavering commitment also ensures a comfortable and collaborative working environment on set which further enhances the quality of his performances.
For those looking forward to revisiting this timeless classic or watching it for the first time, A League of Their Own is available for streaming on Netflix and Amazon Prime Video.
In conclusion, Tom Hanks' transformation for his role in A League of Their Own demonstrates how great lengths taken by actors can result in truly phenomenal performances that continue to move audiences even decades later. Whether it be through physical adjustments or extensive character research, there's no denying that Tom Hanks is a shining example of dedication and hard work in the world of acting.