Have you ever found yourself singing along to a Stevie Wonder classic and suddenly wondered, "How old is Stevie Wonder now?" After all, this musical genius has been gracing us with his incredible talent for decades; it's almost impossible not to marvel at his incredible impact on the world of music. As an avid fan and a curious soul, I simply had to know more about the man behind the hits that have filled our hearts with joy for so many years.
In this blog post, we'll not only answer that burning question but also dive deeper into the life and career of this legendary artist. From his humble beginnings to his musical milestones, join me as we uncover the ageless wonder that is Stevie Wonder.
The Legend of Stevie Wonder
Born on May 13, 1950, in Saginaw, Michigan, Stevland Hardaway Morris – better known by his stage name, Stevie Wonder – was bound for greatness from a young age. Despite being born six weeks premature and subsequently losing his sight due to an eye disorder called retinopathy of prematurity (ROP), Stevie never let these challenges hold him back. In fact, it was almost as if fate was already preparing him for an incredible journey in the world of music.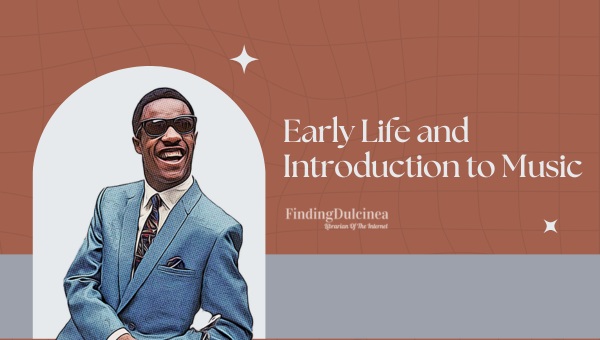 Early Life and Introduction to Music
Stevie Wonder showcased a natural affinity for music at a very young age. He began singing in his church choir and taught himself how to play various musical instruments such as the piano, harmonica, drums, and bass guitar. At the tender age of 11, he caught the attention of Motown Records founder Berry Gordy Jr., who subsequently signed him to the label under the stage name "Little Stevie Wonder."
Rise to Stardom
Stevie released his first album titled "The Jazz Soul of Little Stevie" in 1962. His breakthrough came with his hit song "Fingertips (Pt. 2)", which peaked at No.1 on the Billboard Hot 100 when he was only 13 years old - making him the youngest artist ever to reach that milestone at that time! This groundbreaking track set him on a trajectory for countless more accolades and achievements.
Throughout the '60s and '70s, Stevie started writing and producing more emotionally-charged songs that highlighted pressing social issues as well as personal experiences. Hits like "Living for the City" and "Higher Ground" cemented his status as not merely an exceptional musician but also a powerful voice for change.
Stevie's Game-Changing Innovations
One of the most remarkable aspects of Stevie Wonder's career is his knack for innovation. He was an early adopter of the synthesizer, incorporating it into iconic tracks like "Superstition" and "You Are the Sunshine of My Life." He also experimented with multi-track recording techniques, paving the way for future generations of artists.
Timeless Masterpieces
In 1976, Stevie released what would become one of his most celebrated works - "Songs in the Key of Life". This masterpiece features a range of topics from love and heartbreak to spirituality and racial inequality. This double album earned him a Grammy Award for Album of the Year, and to this day, it remains an essential part of any serious music lover's collection.
Accolades and Achievements
Throughout his illustrious career, Stevie Wonder has amassed 25 Grammy Awards, making him one of the most decorated musicians in history. Additionally, he has sold over 100 million records worldwide! In 1989, he became an inductee into the Rock & Roll Hall of Fame - further testament to his immense influence on popular music history.
Notable Songs
Superstition
Sir Duke
Isn't She Lovely
I Just Called to Say I Love You
Collaborations with Other Iconic Artists
"Ebony and Ivory" with Paul McCartney
"That's What Friends Are For" with Dionne Warwick, Elton John, and Gladys Knight
As we celebrate the legend that is Stevie Wonder, his powerful voice, and his soulful melodies, which continue to resonate across generations, it's evident that his musical journey transcends time. He has left an indelible mark on the music industry and, most importantly, on the hearts of those he has inspired with his unmatched talent and passion for artistry.
Age Check: How Old is Faith Hill?
How old is Stevie Wonder Now?
As of 2023, Stevie Wonder has reached the remarkable age of 73 years old! Born on May 13, 1950, he has seen success and inspired countless individuals across multiple generations. Despite his age, his music remains as timeless and impactful as ever, never losing its appeal even with the passage of time. It's incredible to think that this artistic mastermind has graced us with over 60 years of extraordinary talent.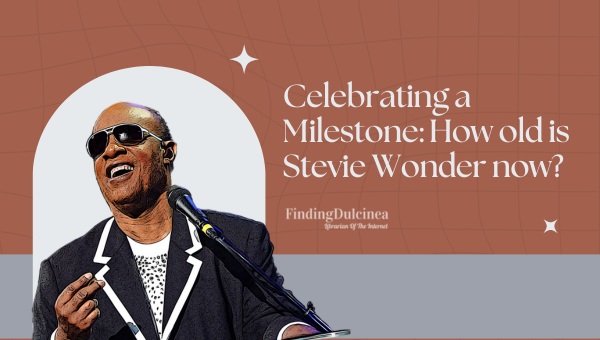 Celebrations of a Lifetime
Throughout the years, Stevie's fans and peers have celebrated his birthdays in various ways. In 2020, for example, an exceptional virtual celebration took place named "The Universe is Watching", which paid tribute to his journey so far while also advocating for awareness about climate change.
This gathering featured many notable figures who offered their heartfelt admiration and gratitude for Stevie's influence on their lives. From musicians like John Legend and Coldplay's Chris Martin to celebrities such as Oprah Winfrey and Jamie Foxx - it was apparent just how much of an impact this icon has had on so many people.
A Vibrant Career Continuing
Stevie may be in his seventies now, but he shows no signs of slowing down when it comes to sharing his gifts with the world. Throughout his career spanning more than six decades, he has released numerous albums - the most recent being "A Time To Love" in 2005 - and collaborated with artists from many different genres.
As we celebrate not only how old Stevie Wonder is today but also how he continues to captivate audiences worldwide with his musical prowess, we look forward to the future milestones he will undoubtedly achieve. May this incredible artist continue to enchant us with his artistry for many more years to come!
How Age Hasn't Dimmed His Luster
At 73 years old, age seems to be just a number for Stevie Wonder. His passion for music and his impact on fans and fellow musicians alike remain consistent and profound. Throughout the years, Stevie has shown that creativity and innovation know no limits when it comes to age.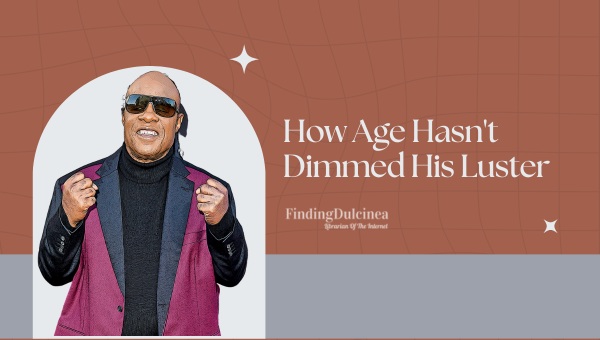 Recent Performances and Collaborations
Even in recent years, Stevie has captivated concertgoers with his incredible live performances. For instance, in 2018, he embarked on "The Stevie Wonder Song Party: A Celebration of Life, Love & Music" tour. This extensive concert series saw him performing at various venues across the US and Europe as well as making a special appearance at the iconic Red Rocks Amphitheatre in Colorado.
His musical collaborations have been equally impressive - working with contemporary stars like Drake in his song "Doing it Wrong" or with multi-talented musician Pharrell Williams on "Able" for the "Hidden Figures" soundtrack. Such partnerships demonstrate that his influence reaches far beyond his own generation.
Working for a Better World
Apart from staying musically active, Stevie has also remained committed to using his platform for positive change. Over the years, he has advocated for several causes such as world peace, racial equality, environmental conservation, and disability awareness.
In 2009, he was designated as a United Nations Messenger of Peace. In this role, Stevie spends time raising awareness about important global issues and promoting key UN initiatives focused on improving people's lives.
Through his legendary performance at the 1985 Live Aid concert, Stevie also helped raise millions to combat famine in Africa. Additionally, his song "Happy Birthday," released in 1981, played a significant role in making Martin Luther King Jr. Day a national holiday in the US.
An Undeniable Talent
With an unwavering determination to leave his mark on the world, it is clear that age has not dimmed Stevie Wonder's luster. His continued involvement in the music industry, coupled with his dedication to philanthropy and social causes, speaks volumes about his character and legacy. As we recognize and hail his achievements, there's no doubt that Stevie will continue inspiring upcoming generations with his talent and tenacity for years to come.
Stevie's Influence on the New Generation of Musicians
One of the most extraordinary aspects of Stevie Wonder's career lies in his enduring influence on multiple generations of musicians. From pop stars to soulful R&B artists, many contemporary singers and songwriters credit Stevie as a significant source of inspiration. His passion, creativity, and innovation continue to motivate others to follow in his footsteps.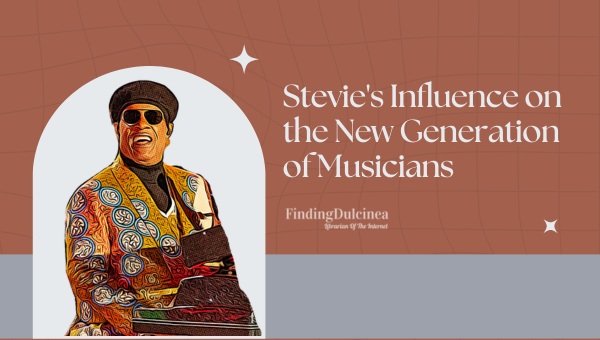 Learning from a Legend
Many rising stars have looked up to Stevie Wonder for guidance throughout their music careers. Notable musicians such as Alicia Keys, John Legend, and Ed Sheeran have expressed their admiration for Stevie's artistry on numerous occasions.
In a 2013 interview with Rolling Stone, John Legend revealed that collaborating with Stevie was "a bucket list thing for [him]." Similarly, British pop star Sam Smith has cited Stevie as an essential influence, even performing a cover of "Signed, Sealed, Delivered" during one of his concerts.
Memorable Collaborations
Stevie Wonder's willingness to collaborate with younger musicians has not only elevated their careers but also created timeless works of art that blend different genres and styles. His collaborations act as bridges between generations, giving new life to both his music and the artists he works with.
Some examples include:
"Faith" with Ariana Grande from the animated movie "Sing"
"California Roll" with Snoop Dogg
"Only Our Hearts" with Paul McCartney
These partnerships demonstrate how seamlessly he can adapt his style to create something fresh while staying true to his musical roots.
The Timelessness of His Music
As times change and new musical trends arise, some classics remain alluring and never lose their charm. Stevie Wonder's music falls within this category. Countless musicians still turn to his repertoire for creative inspiration, admiring his skill for emotional expression and melodic mastery.
With each new generation of artists that flourishes in the music industry, Stevie Wonder's influence only continues to grow more robust. It's undeniable that by taking cues from his incredible body of work, these musicians are elevating their own creations and enriching the musical landscape. Stevie has shown us that great art transcends borders, remains relevant across time, and can spark creativity in those who dare to dream big.
Age Check: How Old is Richard Petty Now?
Looking Ahead: The Legacy He Leaves Behind
Stevie Wonder's career has been a remarkable story of determination, innovation, and artistic brilliance. Over the decades, he has cemented his status as an enduring icon in the music world and beyond. As we look ahead and consider the future, it becomes evident that his legacy is one that will continue to shape and inspire generations to come.
A Powerful Voice for Change
Throughout his life, Stevie has used his musical talent as a platform to advocate for social justice and create awareness about pressing global issues. His commitment to using art for good has resonated with many individuals from different backgrounds. By doing so, Stevie Wonder became more than just an exceptional musician - he is also a symbol of unity and harmony.
His music often tackled sensitive topics like racism and prejudice, embodied in songs such as "Living for the City" and "Black Man." These powerful tracks remain relevant even today, reminding listeners of the struggles faced by marginalized communities throughout history. The courage Stevie displayed in addressing these issues head-on represents a crucial lesson future artists can take from this icon - not to shy away from using their platform to create change.
Perseverance Incarnate
Stevie's incredible journey began with considerable adversity due to blindness resulting from complications at birth. However, instead of letting this setback define him or limit what he could achieve, he used it as motivation – pushing boundaries in both his personal life and professional career in music.
His resilience serves as an invaluable lesson for aspiring musicians everywhere: adversity can indeed be transformed into an asset when faced with unwavering dedication and hard work. Stevie's life embodies the adage that limitations exist only in our minds - a message that will continue to inspire future generations chasing their own dreams.
Innovations That Transcended Time
Stevie Wonder was never afraid to think outside the box when creating his music. He embraced new technologies such as the synthesizer and the multi-track recording techniques long before they were popularized by mainstream artists. By doing so, he raised the bar for what could be achieved in both production and composition.
These innovations have set a precedent for musicians today to constantly challenge themselves and venture beyond their comfort zone in pursuit of creative excellence. The fearlessness Stevie displayed with his experimental endeavors remains an essential part of his legacy, paving the way for contemporary musicians eager to leave their mark on the world.
Empowering New Artists
As mentioned earlier, Stevie's influence on a new generation of musicians is vast and indisputable. Artists like Beyoncé, Sam Smith, and Adele cite him as a significant inspiration for their music. There is no doubt that this cycle of admiration will continue with each generation discovering and appreciating Stevie's musical ingenuity.
Moreover, the collaboration between Stevie Wonder and various contemporary artists reinforces his position as an enabler within the industry who readily shares his expertise to empower future talent. This exemplary attitude will undoubtedly inspire upcoming musicians to follow suit, thereby perpetuating an environment of growth and collaboration in the world of music.
In conclusion, as we look back on Stevie Wonder's astonishing journey thus far, it's clear that he has left a lasting legacy both artistically and socially. His impact reaches beyond the accolades he has received, far deeper into our hearts where inspiration breeds. The determination, innovation, activism, and unity that Stevie embodies will undoubtedly continue to inspire generations coming after him – making his legacy truly timeless.
FAQs About Stevie Wonder
When is Stevie Wonder's birthday?
Stevie Wonder was born on May 13, 1950.
What was the name of Stevie Wonder's first album?
His first album was titled "The Jazz Soul of Little Stevie" and released in 1962.
How many Grammy Awards has Stevie Wonder won?
Throughout his career, he has won an impressive 25 Grammy Awards.
What is the name of Stevie Wonder's most celebrated work from 1976?
The iconic double album from 1976 is called "Songs in the Key of Life.
With which contemporary artists has Stevie Wonder collaborated recently?
Recent collaborations include working with Ariana Grande, Drake, Snoop Dogg, and Pharrell Williams.
Final Words
The outstanding career and influence of Stevie Wonder have left an indelible mark on the music industry. His constant innovations, powerful voice for change, and resilience in the face of adversity serve as an inspiration for both aspiring artists and fans across the world. Furthermore, his collaborations with contemporary musicians not only showcase his ability to adapt seamlessly through time but also signify how he has transcended generational boundaries in music.
As we appreciate and acknowledge Stevie Wonder's timeless works and captivating performances, let's not forget about his enduring social impact, creating awareness about pressing global issues. By continuously inspiring artists with his unyielding passion for music and life, it becomes evident that Stevie Wonder's incredible legacy will continue to flourish within the hearts of future generations.